Greetings fellow Sportsman! You have found Iowa's best kept secret. Everyone knows Iowa produces monster white-tail deer, wild turkey, and many other game species,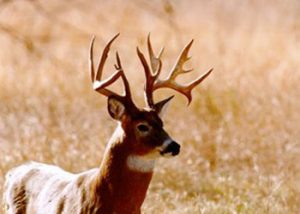 but very few know of the expansive hunting and fishing opportunities at Lake Red Rock in Iowa.
Red Rock is Iowa's largest public land mass with nearly 50,000 acres of public hunting. This amount of land and water might be daunting to try and figure out for a short hunting vacation but have no fear. We provide all our Sportsman large hunting maps and first-hand knowledge of every boundary line, food plot, boat ramp, and recent wildlife movement.
Lake Red Rock is Iowa's largest lake at approximately 15,000 acres at normal levels. During high water years, the lake can grow to over 60,000 acres. Lake Red Rock is one of the best crappie lakes in the Midwest, especially during the spring spawn. Other fish species include white bass, wipers, catfish, and walleye. The fishery below the dam may be the most consistent and best the area has to offer, providing year round open water for winter fishing.
Ice fishing for crappie is another popular activity at the lake in recent years with many anglers having great success. We provide all our anglers with fishing reports, ideal fishing locations, and fish structure maps with GPS coordinates.
You can spend thousands of dollars visiting a hunting lodge or you can spend a few hundred, stay in great comfort, and get tips from someone who knows the area. Book your vacation rental cabin with Horn's Ferry Hideaway if you're ready for a great hunting or fishing vacation!
Feel free to call or email if you have any questions about the area.